Akonite: flax fibre synonymous with design
With its aesthetics, design, and cutting-edge technology, Akonite, which specialises in manufacturing sporting goods and equipment, has become a leader in board sports and French luxury within the scope of just a few years.
Akonite is a company specialising in sporting goods. From design to the ride, its founder and designer Alexandre Fougea creates highly technical and stylistically radical products.
When he was still an engineering student at the École des Arts et Métiers, Paris, Alexandre Fougea, who is passionate about winter sports, launched his own brand in 2003. The boards which he designs and makes are made of composite materials and are intended for French sliding sports athletes. Drawing on his experience working with companies pursuing innovation in the fields of aerospace, sailin g and micro tools, Alexandre Fougea continues to grow his brand.
Since 2008, he has been offering his services to large luxury brands and design agencies. His Paris-based boutique Akonite has become a real research lab. He has earned the trust of clients such as Balenciaga, Louis Vuitton, Courrèges and even Veolia and Dassault.
An engineer and designer by training, today he is expanding his skills to the world of flax. Convinced of the innovative properties of flax that can help address environmental challenges, Alexandre Fougea uses European flax fibre to produce sporting goods made of composite materials.
What is special about Akonite?
Akonite's growth is still on an upward trajectory after the brand became a leader in French winter sports equipment over just a few years. Both creative and highly technical, it has multiple qualities that make it unique.
From the start, Alexandre Fougea knew how to stand out from other brands by designing rigid ski bindings made of aluminium, which he expanded to water skis. Very soon, he created the first carbon fibre water skis, which were extremely lightweight. In 2005, he followed up with wakeboards. Building on this success, the brand was so appealing to French sliding sports athletes that it became the official sliding sports equipment supplier to many of them.
In 2010, the brand made a decisive move in its development. Thanks to his technical expertise and innovative approach, Alexandre Fougea attracted the attention of some of the biggest names in luxury fashion and design. Very quickly, Akonite positioned itself as a real laboratory for design. For example, as part of his goal of creating unique objects fusing sliding sports with innovative design, Alexandre Fougea designed the Gentiane luge, which won multiple European design awards in 2018 and 2019.
The innovative side of Akonite's creations is reflected in their ability to bring together natural and raw materials such as wood, flax fibres and cork. The brand's signature is the combination of technologies used in its bio-composite materials and design.
What synergy exists between flax fibre and the world of luxury?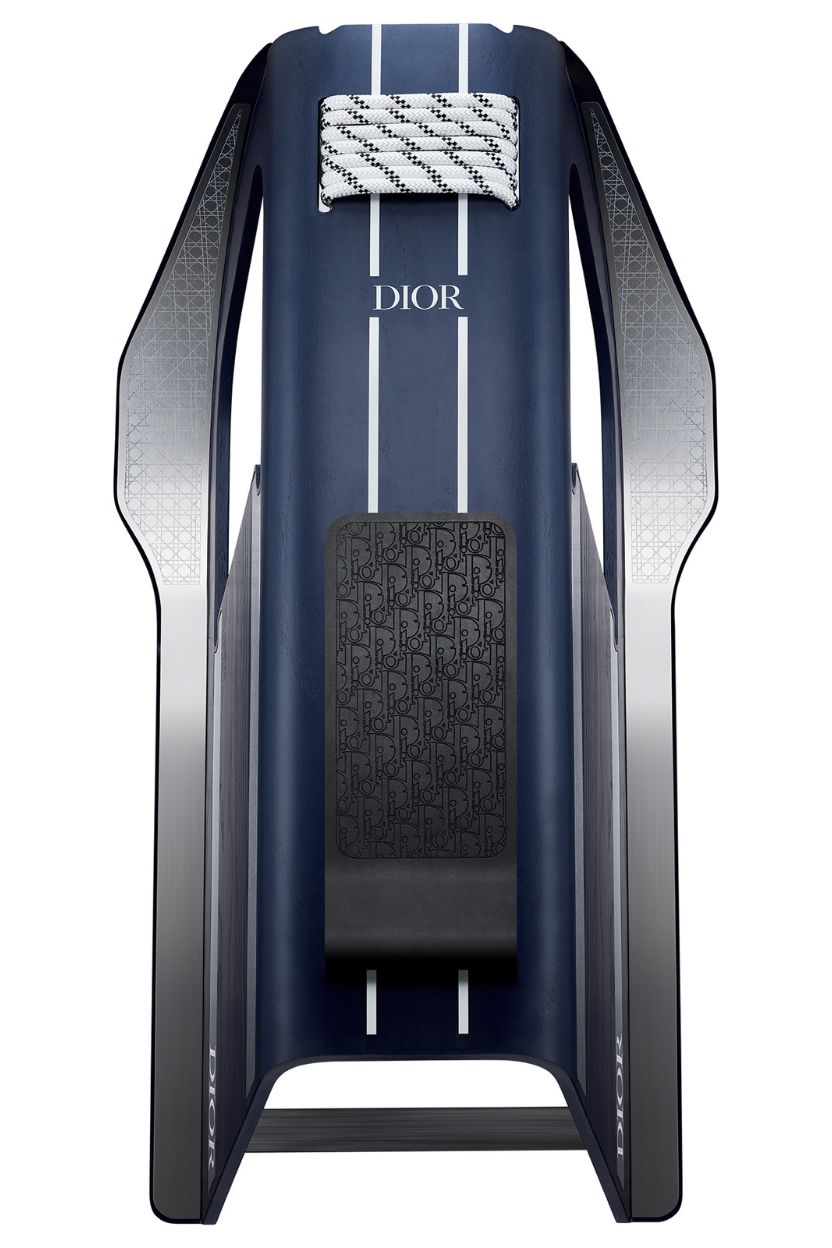 Akonite x Dior : A sled of outstanding artisanal expertise
In 2021, at the request of Dior and as part of an unprecedented project, Akonite and its leading designer created a sled exclusively for the famous luxury brand. Made in France, this sled is the culmination of outstanding artisanal expertise and embodies the spirit of both brands. Sculpted from ash and poplar grown in sustainably managed forests, this unique sled is part of the Men's Ski Capsule collection by Kim Jones. Both an example of sliding sports equipment and a decorative object, this exceptional item was able to meet the technological and environmental expectations of both brands.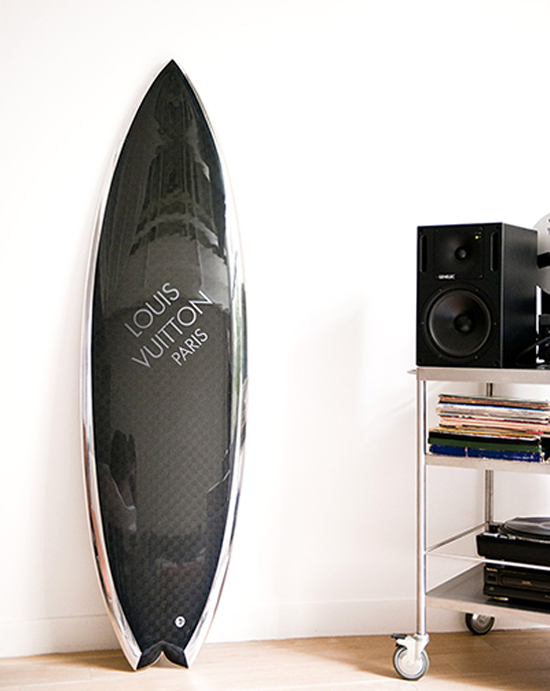 Akonite X Louis Vuitton:The surfboard with the iconic pattern
The surfboard, designed by Akonite for Louis Vuitton, made using materials containing carbon fibre, fibreglass, and chrome, was also a big hit. This exceptional object, which exemplifies the unique characteristics of the famous French leather goods brand, including its unique checked pattern, is both functional and decorative.
What part does flax play in brand innovation?
While flax fibre is becoming increasingly popular for use in textile products, it is also being used in unusual objects using innovative processes. This is the case for Akonite's Longboard Bugle, made of ash wood, carbon fibre, and flax. The composite construction board is extremely lightweight, making it ideal for gliding.
More information
www.allianceflaxlinenhemp.eu