Lingrove has secured its Series A funding with lead investor Diamond Edge Ventures
Diamond Edge Ventures, the Corporate Venture Capital Arm of Mitsubishi Chemical Holdings, Leads Lingrove's Series A to Scale Production of its Carbon-Negative Ekoa®, Replacing Wood and Plastics in Furniture, Autos, and Interiors.
Lingrove – whose high-performance, carbon-negative composite technology can replace wood, high-pressure laminates, and plastics with its less expensive, clean-chemistry product Ekoa® – has secured its Series A funding with lead investor Diamond Edge Ventures (DEV). This investment in Lingrove is part of Mitsubishi Chemical Holdings Corporation's (MCHC) efforts to achieve carbon neutrality by utilizing biomass while attaining sustainable growth. Lingrove will use the funds to scale its operations, hire key staff, and increase manufacturing capacity.
"This investment proves that large material companies can be provocative in fostering carbon neutrality," says Patrick Suel, President of Diamond Edge Ventures. "We generally invest in the top startups in a field. But with Lingrove we selected the leader amongst companies leveraging natural materials and novel chemistries to solve today's sustainability issues as well as customer's application needs."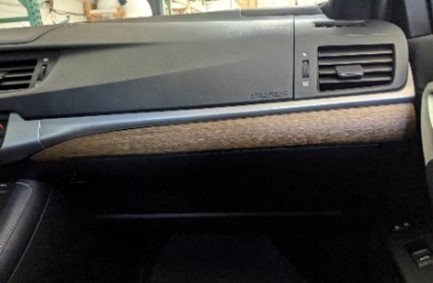 Ekoa®, developed from plant fiber, delivers a higher strength-to-weight ratio than steel. Ekoa® is already being used to replace mainstream materials such as wood in musical instruments and designer furniture. Upcoming uses in late-stage testing include instrument consoles in electric vehicles, kitchen & bath products, and acoustic panels. Ekoa®, with its extreme endurance, moldability, and general performance, provides a sustainable alternative to other composites and incumbent materials, with a luxurious and natural aesthetic.
"Demand for naturetech and Ekoa® has been incredibly strong and growing," says Joe Luttwak, CEO of Lingrove. "Soon every car, furniture, and product designer will be able to replace wood and plastics. We are ready to help deliver high-performance, beautiful, sustainable products that meet our customers' climate commitments – and most importantly leave forests intact."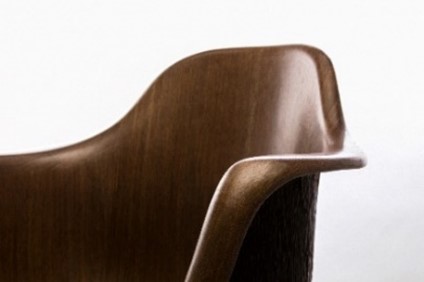 This investment reflects Diamond Edge Ventures' confidence in the market demand for naturetech and this unique composite product that mirrors the natural look of wood while delivering unequaled sustainability and extreme moldability – making it a perfect alternative for replacing wood, plastics, and metals in even the toughest design challenges.
About Mitsubishi Chemical Holdings Corporation:
Mitsubishi Chemical Holdings Corporation conducts its corporate activities and businesses worldwide in the domains of Performance Products, Industrial Materials, and Health Care based on the core values of "Sustainability," "Health," and "Comfort." The company builds stakeholder value while contributing to the sustainable well-being of people, society and our planet Earth.
About Diamond Edge Ventures:
Diamond Edge Ventures, Inc., was established in July 2018 in the heart of Silicon Valley as the Corporate Venture Capital arm of Mitsubishi Chemical Holding Corporation (MCHC). The company's mission is to foster innovation across MCHC Group companies through investment in and strategic partnership with high-potential startups.
About Lingrove:
Lingrove is on a mission to replace carbon-intense timber, metals, and plastics with superior carbon-negative products to reverse climate change. Our high-performance composite, Ekoa®, can replace wood in all interior applications – from dashboards, to floors, to furniture, and walls – with a cost-effective, carbon-neutral, clean chemistry product that delivers a higher strength-to-weight ratio than steel.
More information
www.lingrove.com